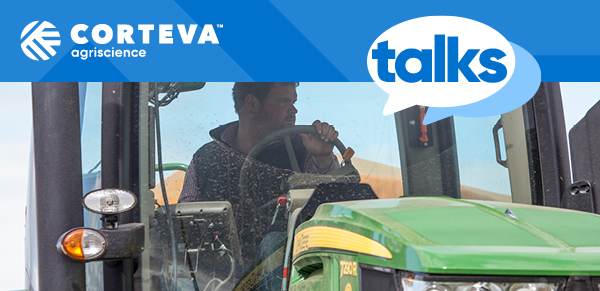 Resilient and Ready Autumn Field Days
Join us at our our Resilient and Ready Autumn On-Farm Events:
How do you want to leave your land?
In partnership with
LEAF
, we're hosting two events at:
Hampshire
, England on
30th September 2021
Aberdeenshire
, Scotland on
27th October 2021

Designed for farmers, these free events are designed to help farmers take a step back from the urgent business, political and climate issues of the moment, reflect on what you want to achieve in the long term and identify the best
tools, techniques, and strategies to future proof your business.
For more information and to register your place please use the button below.

Sustainable food and farming consultant Andy Guy is just one of the experts helping to nurture the four farms in the
Resilient & Ready programme
.
In his recent video (click the image below) Andy explains why and how farmers contact him to talk about becoming more sustainable. He provides his definition of sustainable agriculture, and advice for businesses who want to become more resilient in the future. You can also read his blog using the button below.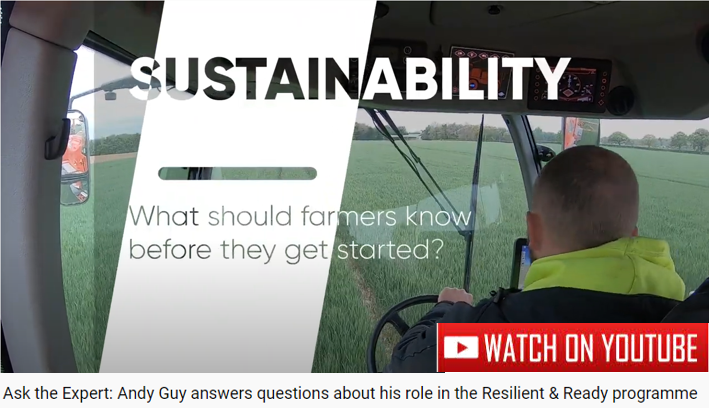 For powerful weed control in OSR, turn to Belkar® herbicide
Simple practical changes can have huge impact on-farm. One effective strategy over the past two seasons for UK OSR growers is swapping weed control from a broad acre pre-emergence or early post emergence approach to waiting until full crop establishment.
Corteva's post-emergence herbicide Belkar has become an intrinsic part of this new integrated strategy. Farmers can wait until the crop is out of the ground, giving time to assess the visible weed pressure and impact that pests like cabbage stem flea beetle and slugs have had and then make the decision on their broadleaved weed herbicide investment.
Belkar is a broad-spectrum herbicide and is highly effective on key weeds such as cleavers, cranesbill, shepherd's purse and fumitory. Containing Arylex™ active, it has a wide window of application from September through to the end of December, with flexible timing and rate options.

Click on the image below to watch Andy Fussell, a farmer from Somerset, explain why a post-emergence herbicide is vital to the success of his crop.
Oilseed rape is an important crop on the farm and Andy is benefitting from employing an establishment strategy which puts less investment up front in the programme, allowing him to see how the crop establishes and which weeds germinate before making the next important decision on inputs.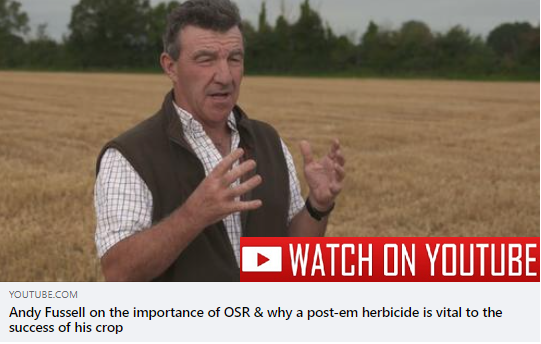 OSR offer on PT303 and Belkar
With the oilseed rape area predicted to increase this year, farmers are advised to deploy a range of novel strategies to help them take advantage of an extremely buoyant market. Demand for quality British rapeseed is unrelenting with record prices recorded this year, and the associated gross margins remain unrivalled. This means that oilseed rape will remain the break crop of choice for a huge number of farms, while some businesses may have decided to increase their planted area this autumn.
If you're an OSR grower who fancies having an extra £303 to spend this season, you can redeem our latest offer when you purchase our new Protector Sclerotinia tolerant hybrid PT303 and Belkar herbicide
Participants will be eligible for a £303 One4All gift card when they provide proof of purchase for these items.

Download the Corteva Forage App
The new Corteva Agriscience forage app puts a wealth of resources and features at your fingertips – providing 24hr access to the latest products, support and information to maximise homegrown forage.
Available to download for free, the forage app is packed with advice and decision-making tools to help identify the best seed and crop protection solutions for growing the optimum quality and quantity forage for your livestock.
Find out more using the button below, or scan the QR code to download now.
Get in touch with the Hotline team
Our hotline team are on hand to answer any queries or concerns you have regarding Corteva products. Give them a call on
0800 689 8899
.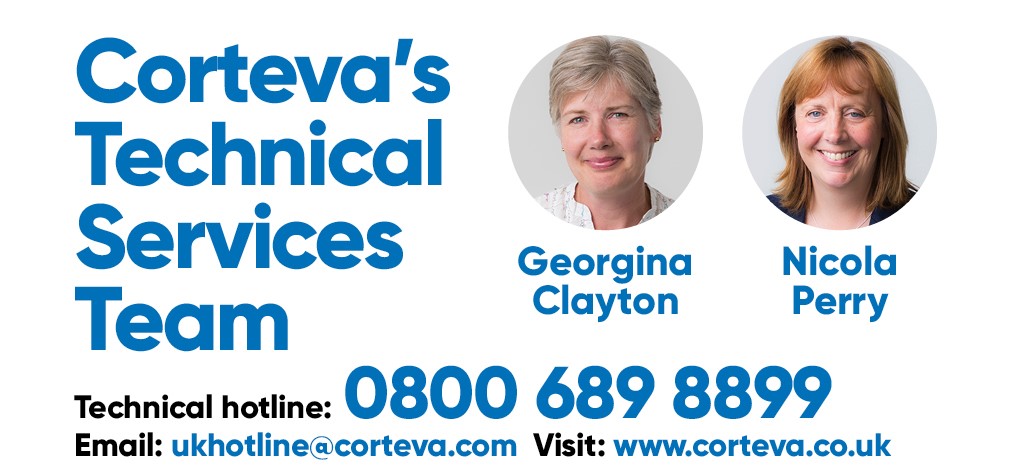 You're eligible for BASIS or NRoSO points
This copy of Corteva Talks gives you eligibility for 2 BASIS points or 2 NROSO points annually.
To claim your points include the course name 'Corteva Talks' and
BASIS
code
CP/107651/2021/g
on your training record, then send to
USE PLANT PROTECTION PRODUCTS SAFELY. Always read the label and product information before use. For further information including warning phrases and symbols refer to label. Corteva Agriscience UK Limited, CPC2 Capital Park, Fulbourn, Cambridge CB21 5XE. Tel: 01462 457272. ®, ™ Trademarks of Corteva Agriscience and its affiliated companies. All other brand names are trademarks of other manufacturers for which proprietary rights may exist. All manufacturers tradenames and trademarks are duly acknowledged. © 2021 Corteva. Belkar® contains halauxifen-methyl (Arylex™ active) and picloram.