We've had it all so far this summer – dry conditions as well as wet, and soaring temperatures in some places dropping like a stone in just 24 hours; the vagaries of a British summer. Whatever it brings though, farmers need to be ahead of the curve and we are here to support you.
Forage Bites brings you the latest information and advice from Corteva's specialist forage team and answers all your forage-related questions. It gives practical solutions to today's demands in the three core phases of the production cycle – Sow, Nurture, Improve.
And don't forget the Forage App is free to download, giving you a wealth of resources and features to hand with decision-making tools. For more information and links to download this FREE app, visit:
corteva.co.uk/forage
or simply scan the QR code.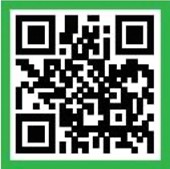 Reseeding – weed control in new leys
The window for early weed control in newly sown spring leys is closing fast. If not done now, weeds will dominate.
Even in small numbers, weeds threaten productivity, and are worth controlling before they become a more significant problem.
Leystar
®
and
Envy
®
both provide broad-spectrum weed control and are very safe to grass. They aren't clover-safe though, so it is better to spray out weeds in a grass ley first before stitching in clover three months later.
If you're planning to reseed later in the summer or into early autumn, be aware weed competition can be substantial. It's a popular time for reseeding as there is often less pressure on grazing land and new seedbeds have time to establish well over winter. But new leys should be checked regularly for weed infestations and treated without delay.
Envy is particularly well suited to autumn reseeds as it can be applied any time between 1st February and 30th November at 1-1.5 litres/ha. It's wide weed spectrum includes chickweed, mayweed, buttercups, dandelions and seedling docks.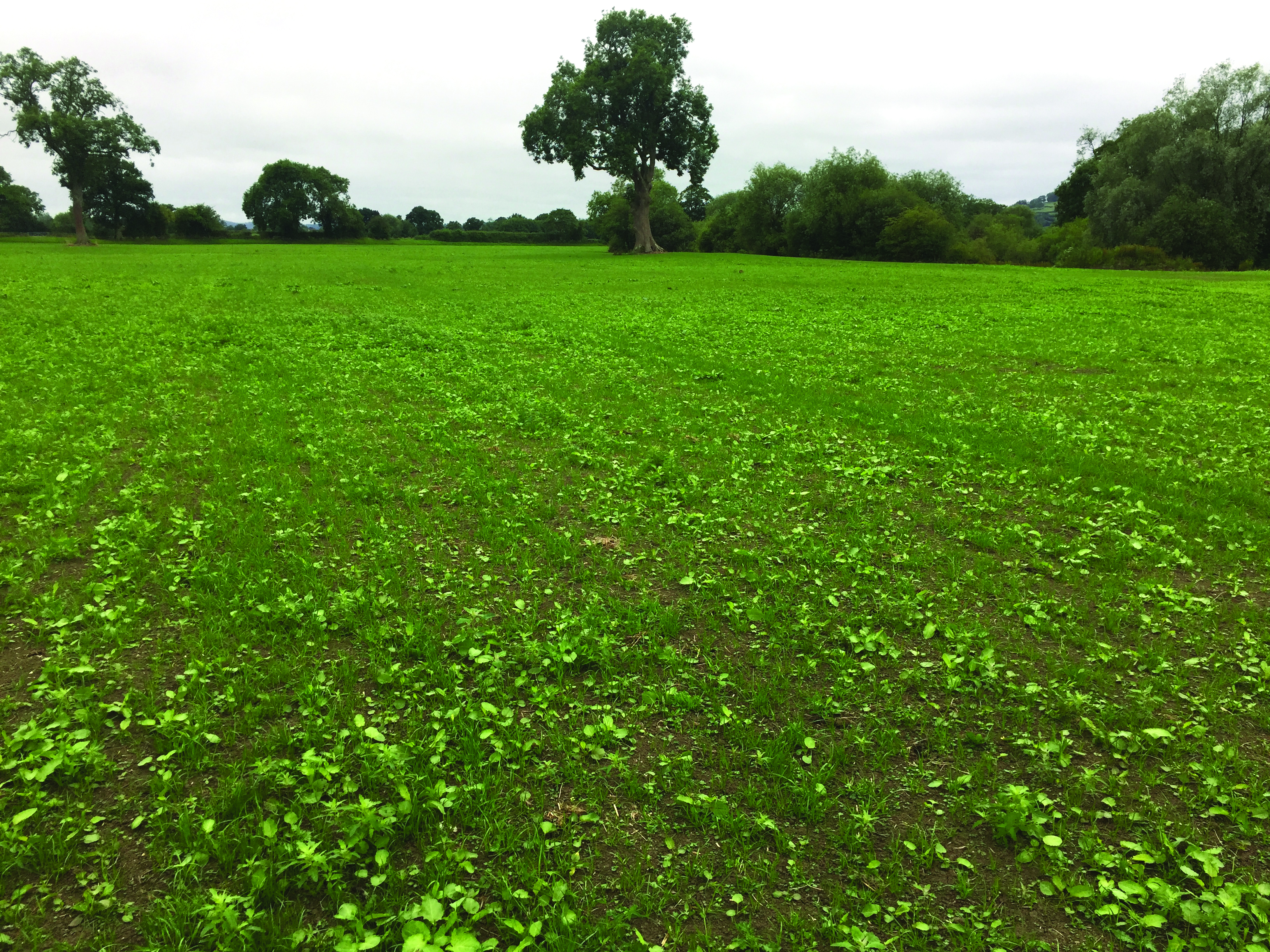 Weed control in maize crops
Maize planting has largely gone well this year due to rain arriving just in time in most areas after a very dry spell. Drilling depth for maize seed is always important but never more so than where seeds go into dry ground. If sown too shallow, plants will not anchor properly, increasing risk of summer lodging.
Leystar
®
offers good control of broad-leaved weeds such as mayweed, thistle, cleavers and chickweed. It is best applied at the 3-6 leaf stage and before the crop is over about 20cm tall. If a pre-emergence spray wasn't applied, you can use Leystar at the 4-8 leaf stage. All applications must be made before 30th June.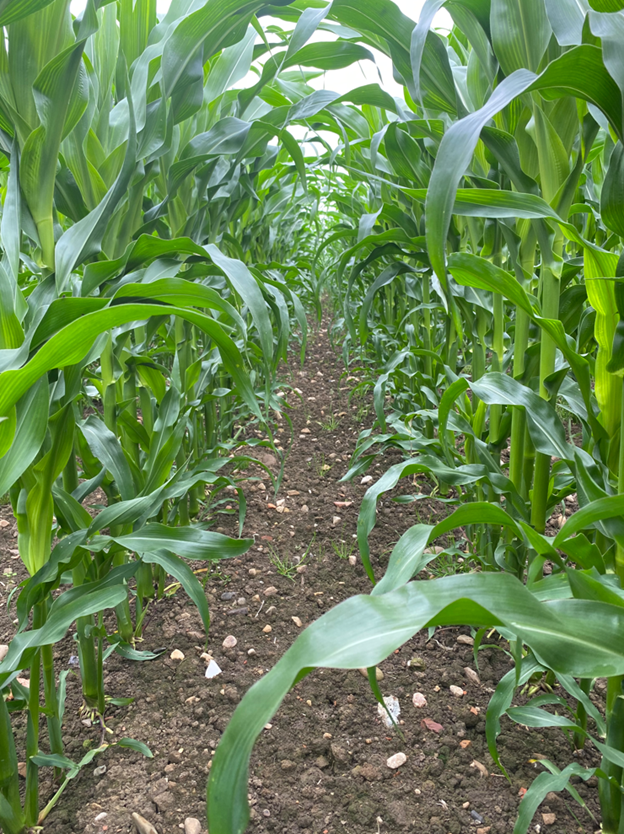 Dock control after first cut
If dry conditions led to delays in dock control, there is still time to treat them after first cut and the absence of grass makes them easier targets. Left untreated, docks can dominate a pasture easily. Large, deep taproots develop allowing them to withstand grazing and cutting. Grass yield falls however great the infestation. Grassland containing just 10% docks has a reduced yield of a similar amount.
Allow 2-3 weeks for docks to regrow before applying a translocated herbicide such as
Doxstar
®
Pro
. Look for actively growing, fresh, vibrant green leaves of 'dinner plate' size (15-20cm diameter) before you treat.
Once applied, allow three weeks for Doxstar Pro to reach right down to the roots before second cut. By waiting, the dock plant should also have decayed enough to not be picked up and put into the clamp.
Apply Doxstar Pro at 2 litres/ha in at least 300 litres of water, or up to 400 litres of water if dock numbers are high or the grass sward is particularly dense. If low drift nozzles are being used, water volumes can be dropped to 200 litres.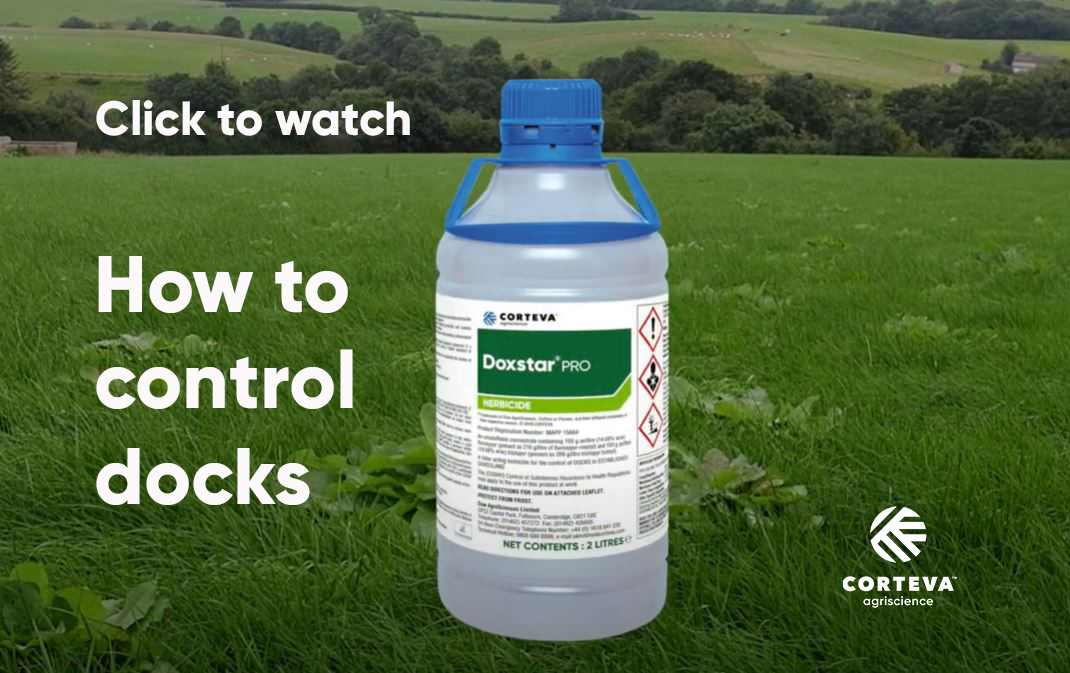 The end of June is the best time to apply
Thistlex
®
. If your thistles have grown too big, cut before spraying to improve control. See Pros and cons of topping for more advice.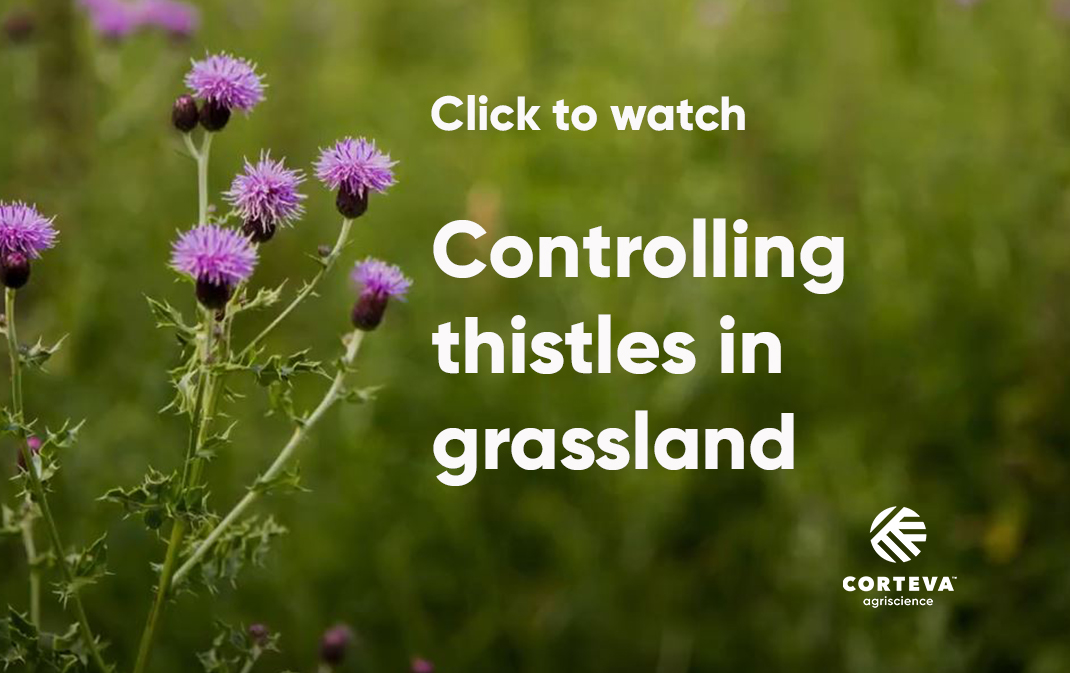 Using a mechanical topper can 'reset' and refresh grassland. It stops thistles and docks from becoming too big and is helpful if sprays couldn't be applied at the optimum growth point.
By topping, you create a uniform regrowth of perennial weeds, and after a period of regrowth (approximately three weeks) you can apply a translocated herbicide to eradicate the weed.
Topping is not a long-term solution for weed control though as it doesn't reach the roots. It often needs repeating throughout the season, resulting in increased fuel and labour costs.
Repeated topping of docks can also change the structure of the plant, causing the crown to split and produce more dock plants. You may have a similar result when topping creeping thistle as it potentially creates more new shoots.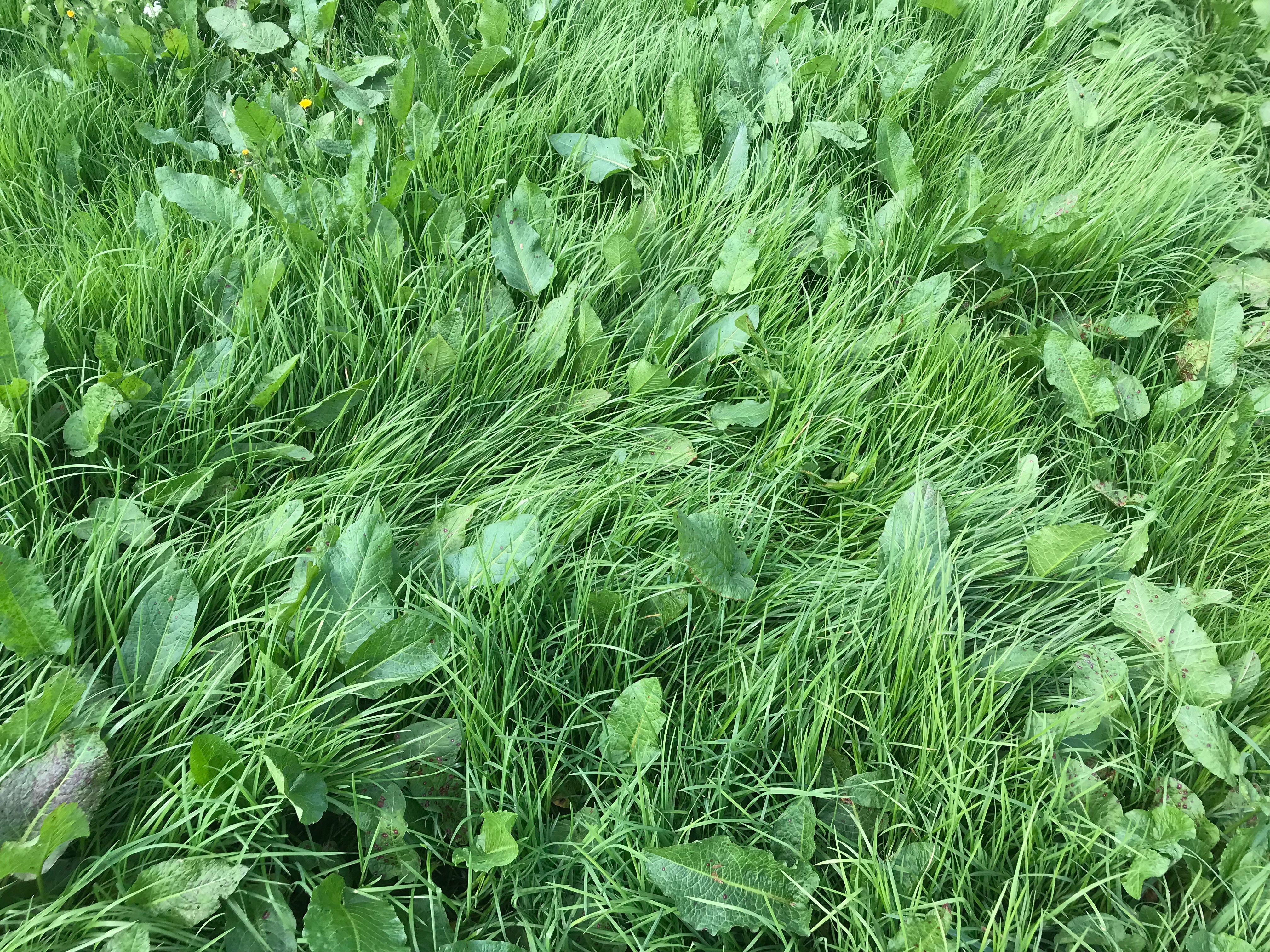 Silage inoculants: maximise grass silage to reduce inputs
With feed prices expected to continue to climb, ensuring you have good quality silage in the clamp will be more important than ever this winter. Using a silage inoculant (SI) helps reduce spoiled silage by an average of 5% per crop and can be an important tool in helping reduce the need for bought-in feed.
With an average clamp holding around 1,000 tonnes of silage, the inclusion of a SI could save 50 tonnes of silage from going to waste, that instead can be feed to your livestock. And at an average cost of £45 per tonne to buy in, this could save you £2,250 in additional silage. The cost of using a SI is around £1.30/tonne, so even after applying an inoculant to a 1,000-tonne clamp at a cost of £1,300, you can still expect a saving of £950.
Waste of 5% per clamp is an average scenario, untreated clamps can have up to 20% wasted silage – particularly on the top and shoulders. If 20% of 100 tonnes is wasted, that's an extra expense of £900.
A good silage inoculant gives a faster, more efficient fermentation, which results in less energy and dry matter losses as well as silage with a greater feed value to drive intakes and reduce the amount of supplementary feed required. Cows are very good sorters so easily pick out the best silage, leaving what's deteriorated down the feed barrier, so making sure as much of your silage is the best quality will not only save money, but help maintain yields.
Whether you are making grass silage in cool challenging environments, or maize silage in ideal conditions, applying the most appropriate Pioneer silage inoculant can help maximise the feed potential of your silage and reduce waste and inputs. Use our handy decision tree to work out the best product to use for your circumstances.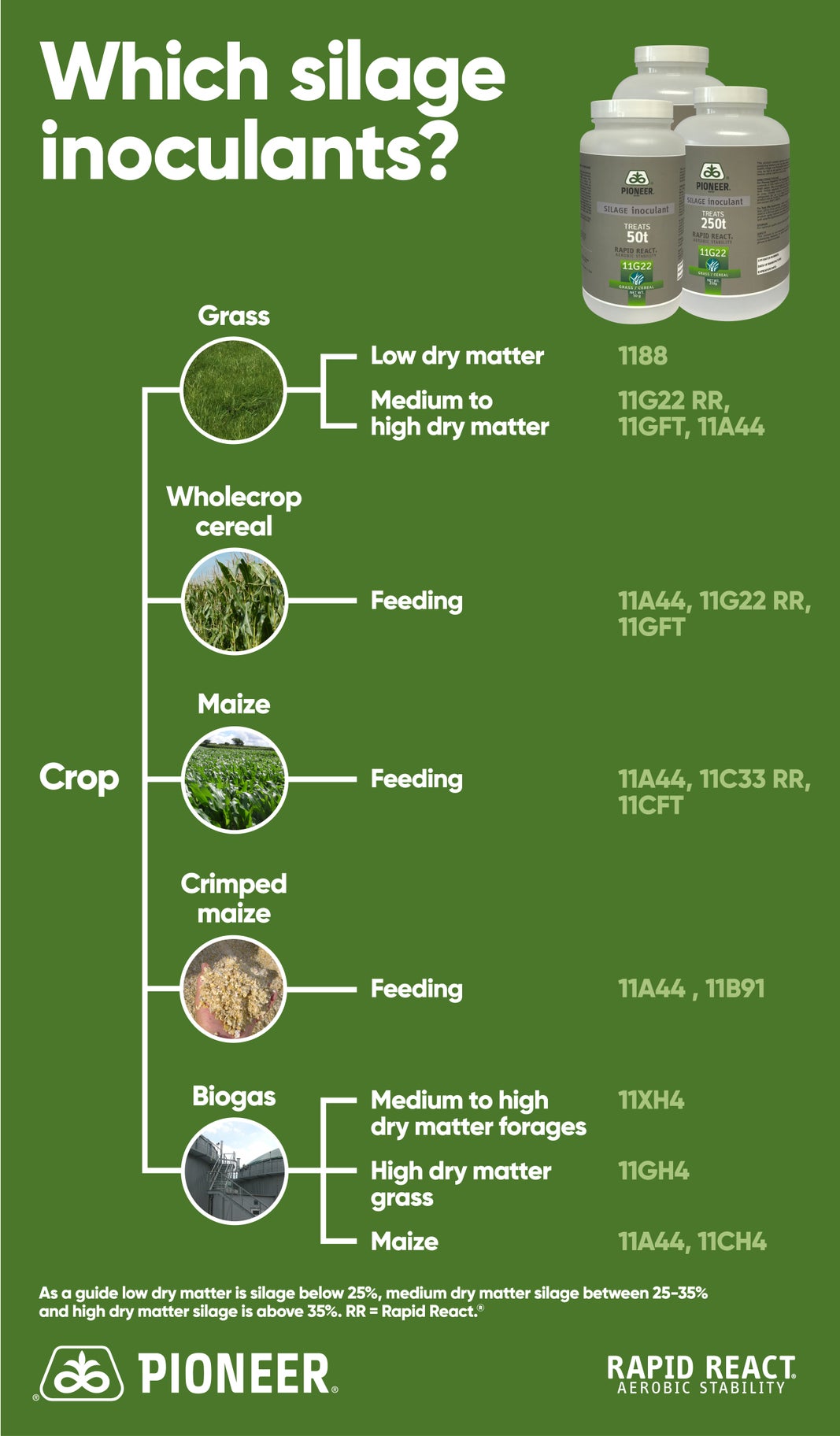 The forage team from Corteva Agriscience are delighted to be back out and about at shows and events this year, talking to farmers and agronomists and answering questions on maize hybrids, silage inoculants and how to tackle weed problems in their fields.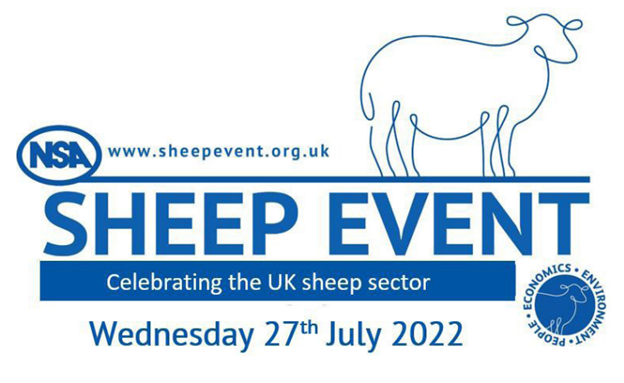 Q: How can I access the new Forage App?
Q. Is Leystar® or Envy® better for my new grass ley?
A:
If you have a wide range of weeds, including thistles, use Leystar as it has a very broad spectrum of activity. However, if you had a significant dock population when you reseeded and regrowth of the docks is likely, Envy is a good option. Envy is also best for reseeds later in the year as it can be applied until the end of November.
To gain the most from both products, ensure the weeds are in active growth and not suffering from stress caused by dry conditions.
Q: Do I have to wait the full three weeks after applying Doxstar® Pro before second cut?
A
: You can cut earlier, at around two weeks, but. you may have more weeds going into the clamp as the dock plants won't have had long enough to decay completely. It won't affect your short-term dock control although it increases the likelihood of requiring follow-up applications next year.
Q: When should I worry about the level of a thistle infestation?
A:
If your thistle burden is around 5% or above, it is becoming a dominant weed. Apply Thistlex
®
for all-round excellent control of all thistle species.
Q: Can topping help regenerate grass?
A:
Yes! It prevents grass from heading and can remove stemmy or stalky grass to improve the next grazing rotation. It also encourages quick regrowth.
If paddocks are left too long after grazing before topping, there is a risk of cutting the regrowth as well as the older, stemmy grass.
Q: Do I only need to use silage inoculants when the weather is bad?
A:
Silage inoculants have an important role to play whatever the weather – they are not just an insurance policy if the weather is bad. The aim is always to produce rapidly and well fermented silage with no yeast or mould content and with a sufficiently high dry matter content. This gives a better feed value and drives intakes, both of which are vital to the profitability of livestock businesses. Silage inoculants help achieve this goal.
Your local Corteva Agriscience Forage Experts: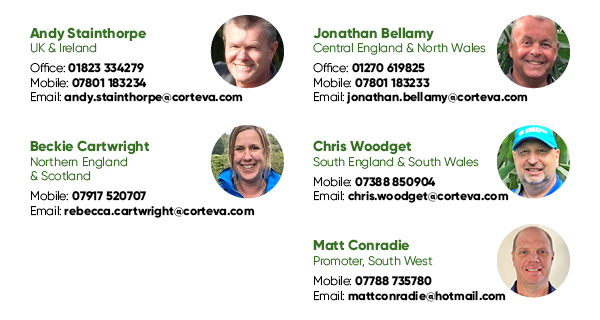 Our local area managers and forage specialists based throughout the UK are here to help with technical and product enquiries. This month we learn more about our team member in the South West:
Matt Conradie joined Corteva in February as Pioneer Sales Agent for SW England, in a similar role to that held until recently by Simon Preece.
Matt hails from South Africa, with a strong agricultural background. His interest in farming began as a child, visiting many farms with his father, who runs a successful veterinary agency. After finishing at an agri-focused secondary school, Matt attended Cedara College of Agriculture just outside Pietermaritzburg, specialising in both dairy and poultry production.
His first taste of the UK came after completing his diploma in agriculture in 2001. Returning to South Africa two years later, Matt found himself managing a 1000-cow dairy unit, gaining much-needed practical farming experience before entering the corporate world of maize/forage seed.
In 2009, Matt joined Pioneer South Africa as Area Sales Manager for the provinces of Kwazulu-Natal and Eastern Cape, an area similar in size to the UK. So, he joins Corteva with extensive knowledge of our maize varieties and growing requirements.
Matt moved to the UK with his wife and children in October 2020. With two boys aged 12 and 9, they're an active, outdoor family; Matt's keen interests being mountain biking and rugby and increasingly, now he's in the UK, football!
Matt is covering Cornwall, Devon, Dorset, Somerset, Gloucestershire, south and west Wales, and looks forward to supporting and building strong relationships with both merchants and farmers throughout his area.
Use plant protection products safely. Always read the label and product information before use. For further information including warning phrases and symbols refer to label.
®™ Trademarks Corteva Agriscience Limited and its affiliated companies. All other brand names are trademarks of other manufacturers for which proprietary rights may exist.
Envy
®
contains fluroxypyr and florasulam. Leystar
®
contains fluroxypyr, clopyralid and florasulam. Doxstar
®
Pro contains fluroxypyr and triclopyr. Thistlex
®
contains clopyralid and triclopyr.