PT303 Protector Sclerotinia and Belkar offer
Farmers can take part in our exclusive offer by purchasing the Protector
®
Sclerotinia tolerant hybrid, PT303 and Belkar
®
herbicide for the 2022/23 growing season. Anyone taking part in the offer will be eligible for a
One4All
gift card valued at £200
if they make a purchase before 1 November 2022 and submit a claim form by 15 November 2022. For more information, visit:
corteva.co.uk/osroffer
. Terms and conditions apply.

PT303
Protector Sclerotinia is the first variety to be marketed in the UK with a claim for tolerance to sclerotinia
. PT303 delivers the highest gross output yield in the AHDB UK region, with an East/West region yield of 108% and a north region yield of 104%. Andy Stainthorpe discusses PT303 at Cereals Event 2022. Click on the link below to watch.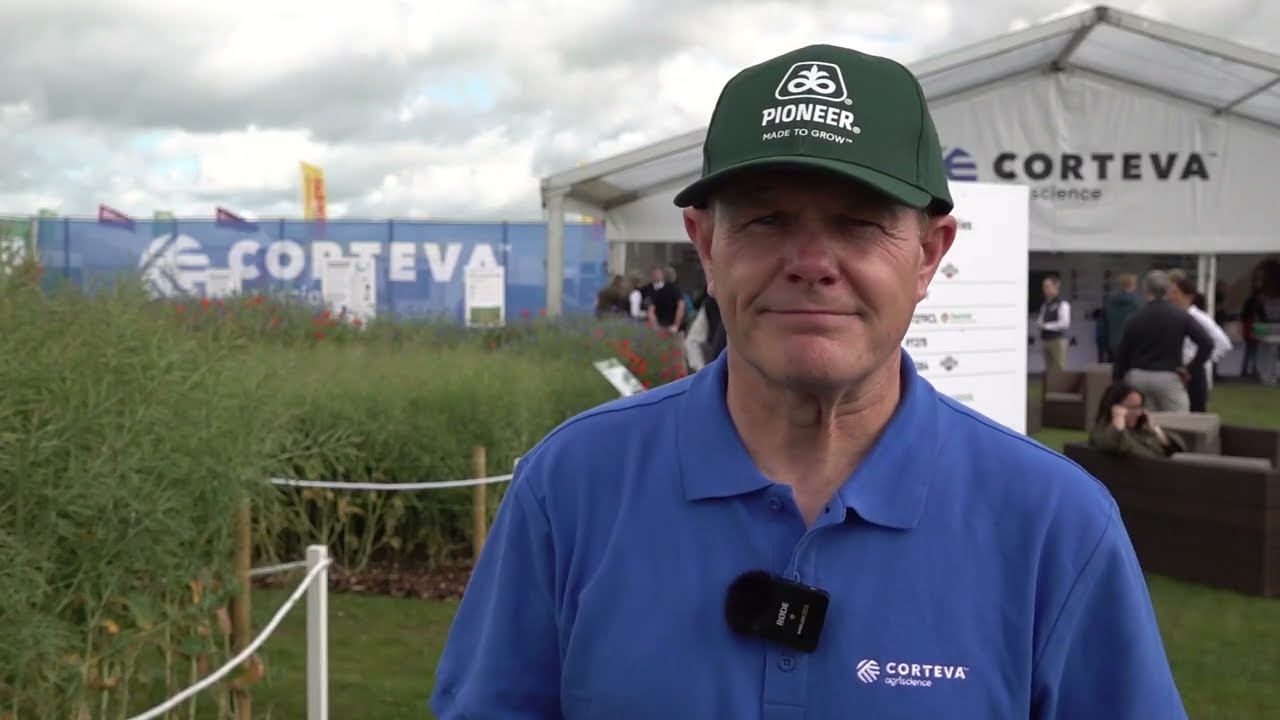 Belkar herbicide
paves the way for growers to switch from higher-risk preventative to reactive autumn weed control strategies.
Belkar has flexible rates and timings to control key weeds such as cranesbill, cleavers, shepherd's purse, fumitory and poppies throughout the autumn. Find out more in this
video with Corteva's John Sellars.
Winter oilseed rape variety guide
This year, our 2022 Pioneer
®
winter oilseed rape variety guide which details the full range of Pioneer hybrids for 2022 is now available to download, featuring:
PT303
- the first Pioneer Protector Sclerotinia winter OSR hybrid, offering tolerance to this difficult to control, stem-based disease. The top winter oilseed rape gross output on the 2022 AHDB UK Recommended List.
PT299
- combines leading disease resistance scores with the highest oil content of any variety in AHDB results.
PT279CL
- the first Clearfield hybrid to be added to the AHDB Recommended List and offers proven commercial performance.
PT275
- added to the AHDB East West RL in 2019. It is suitable across a wide range of different cropping situations.
PT284
- combines the Pioneer Clubroot Protector resistance trait with market leading disease resistance scores.
PX131
- the highest yielding semi-dwarf hybrid on the 2022 AHDB Descriptive List.
PX125CL
- the only Maximus Clearfield hybrid available in the UK.
You can download the guide by clicking
here
.
Oilseed rape herbicides water stewardship
As we approach the 2022 harvest and thoughts turn to the next cropping cycle, some consideration into the position, aspect and layout of your next OSR field will pay dividends in season by mitigating herbicide run off into water courses in the event of heavy rainfall.
Aim to grow your OSR on low-risk fields i.e. those that don't slope to a watercourse are less susceptible to run-off, or select a field further away from a water course.
Consider appropriate establishment, direction of working travel, soil type and topography. Lay out tramlines so that they do not provide a direct route for water to leave the field. Disturb the surface compaction in the tramlines if possible.
Buffer zones next to watercourses reduce run-off and soil particles that may contain pesticides reaching watercourses. The
Voluntary Initiative
recommends a 6m buffer along watercourses if possible. Wider buffers are advisable in particularly vulnerable areas. Help keep OSR herbicides on the field, optimise their efficacy and prevent run off into water courses.
For further information and advice click
here
.

These visuals are from the VI website. For more information
click here.
Pioneer Business Club and Test the Best
If you're a member of
Pioneer Business Club
, you can apply for a free 500,000 seed pack of one of our Pioneer OSR hybrid varieties with our Test the Best* programme. Simply fill out the
application form
and, while stocks last, we will select a hybrid to send to your farm.
*Please note, this offer is subject to seed availability.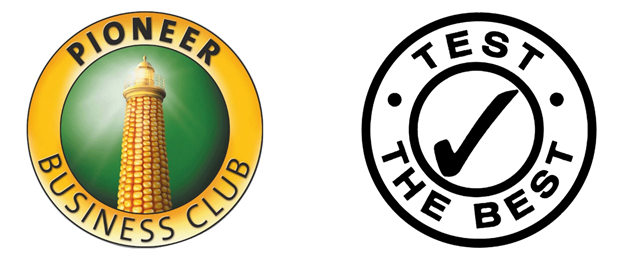 Our latest #FollowTheCrop video is here
In the latest #FollowTheCrop video tracking the progress of a field of Royal potatoes in Yorkshire, Corteva's Craig Chisholm and Abi Morton deliver their insight into how the crop is looking and where the late blight threat might come from.
Abi observes that the crop is at the stable canopy growth phase with flowers emerging and good crop size below the ground. Craig commented that the crop has had two sprays of Corteva's oxathiapiprolin-based
Zorvec Endavia
®
, but that the grower has now switched to a different mode of action to assist in the fight against resistance. The crop can have a further two Zorvec Endavia applications later in the programme.
Abi and Craig will return to the field in 7-10 days to deliver a further update.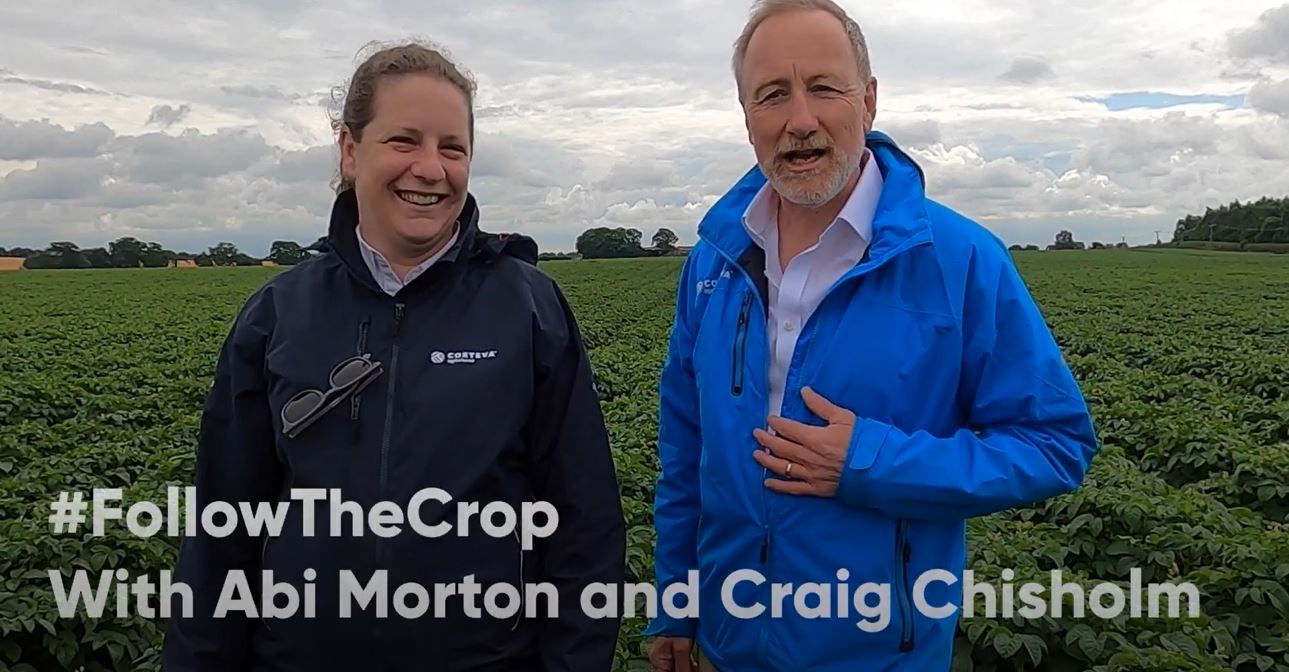 Resilient and Ready farmers launch as LEAF demonstration farms
Newhouse Farm, Yattendon Estate and HB Farms join the LEAF network to deliver and promote sustainable farming practices.
Three years of training, mentoring and support on the Resilient & Ready programme has allowed these farmers to introduce new projects, engage more with the public and share their work with wider audiences. Take a look at the videos below for a short summary of the events, or
watch the recording of the full live stream
from the HB Farms event in Aberdeenshire last week.